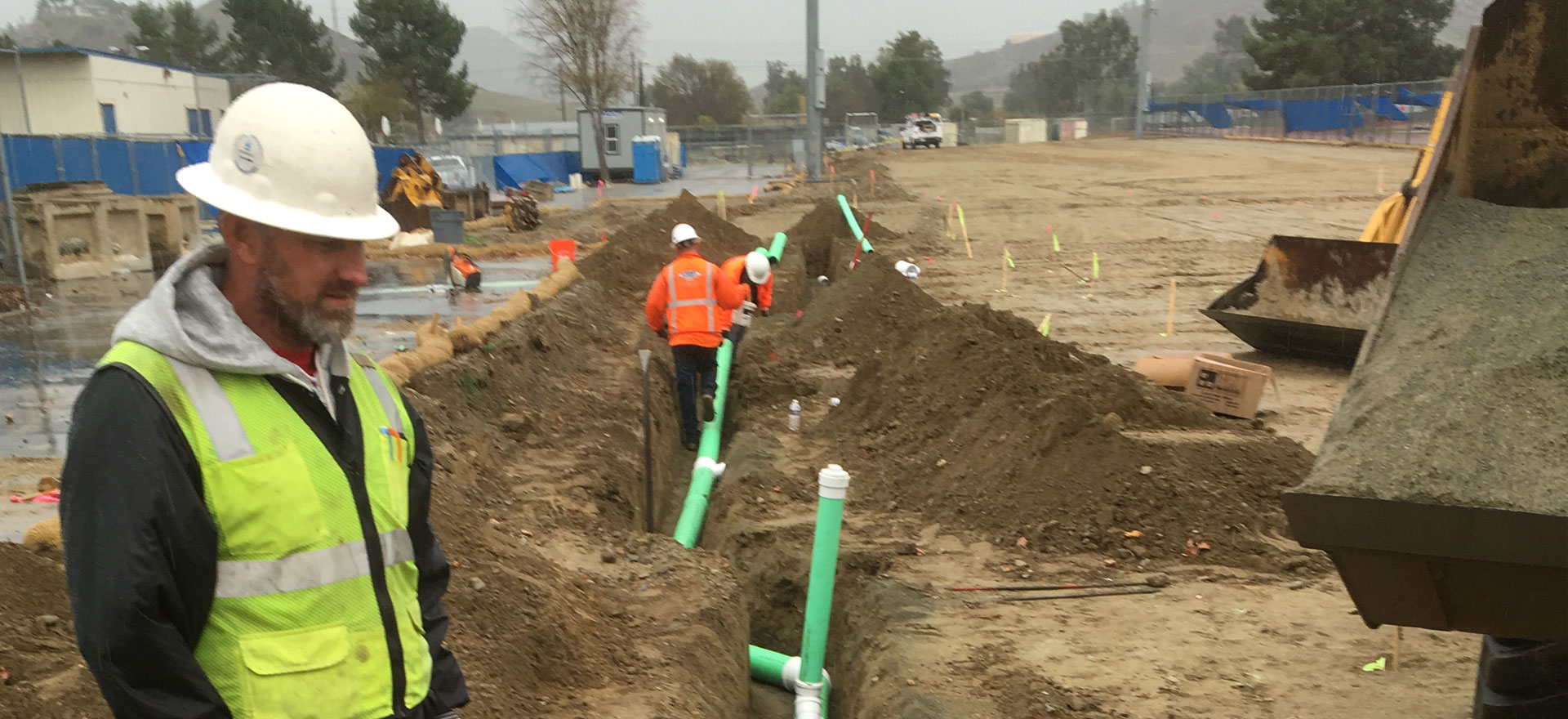 Kerns Inc. A California Corporation is a full service general engineering contractor specializing in underground utilities, including water, sewer, storm drain, fire water and gas.
We take pride in working safely and securely with in the most challenging situations, from residential streets to busy thorough fares or at occupied schools and public spaces. Safety for all is our first priority.
We have been in business for over 10 years. We have the capability and experience to complete the most complex utility installation projects with the finest equipment and a highly trained and certified work force. We understand that each project is different and we are prepared to present smart site specific solutions to allow for coordinated efforts between trades.
Kerns Inc has earned a reputation for excellence, integrity and service that is unparalleled in the industry. We use our collective experience to deliver projects to our customers on time and within the budget that has been prescribed. Clients choose to work with us for the value we provide.